Membership Benefits
Truckee Downtown Merchants Association (TDMA) benefits of membership extend far beyond the borders of Historic Downtown Truckee. Membership with the TDMA helps build a better Truckee for everyone- Locals and Tourist alike. Our organization, along with the Truckee Town Council, recognize downtown as the "heart and soul" of Truckee. Together, we work hard to promote and preserve the Downtown.
We believe that a thriving downtown is vital to an overall healthy economy in Truckee.
The TDMA operates under the principles of the Main Street Program. The Main Street Program utilizes a public-private partnership of private investment, local government support, and local non-profit assistance to revitalize historic commercial districts. The locally-driven, main street approach focuses on beautification of our historic district, marketing and advertising and economic development.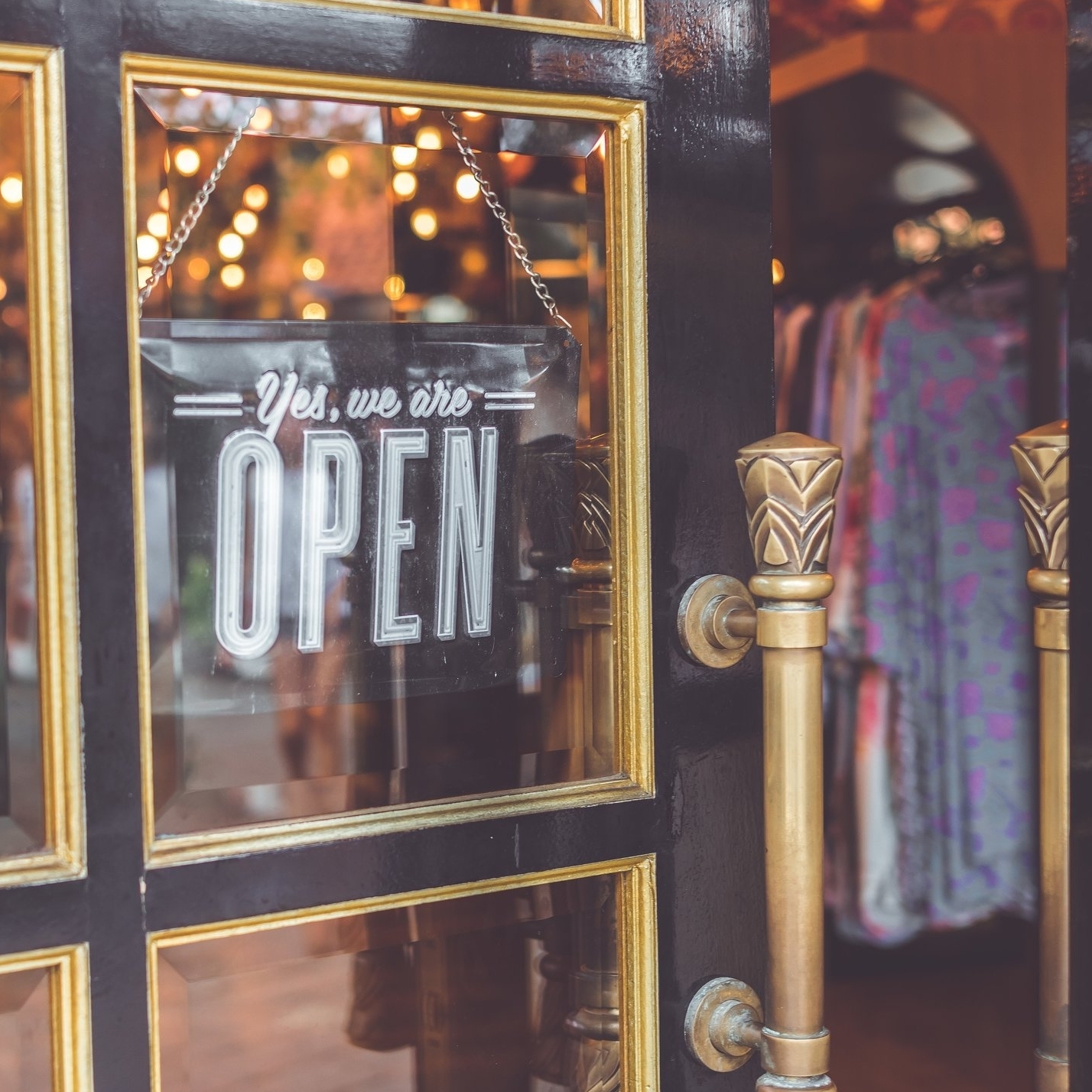 "Mo Jo & Zoe joined the TDMA in 2008 so that we could be a part of what was happening in Downtown. After meeting Stephanie Olivieri at our first TDMA meeting, she became our landlord for our first downtown location. We opened the shop in 2010 and it has been an amazing adventure, and we look forward to many, many more!"
— Melinda Brown, Mo Jo & Zoe
Your TDMA Membership
Member Contribution
Satisfaction of donating to the future of Historic Downtown Truckee

Membership dues and any other contributions are tax deductible

Contribution of your time and ideas as a volunteer (not a requirement of membership)

Support directly funds programs to improve economic vibrancy and preserve the unique character of Historic Downtown Truckee
Advertising
Your membership includes advertising and marketing through all of our channels.
TDMA Websites – HistoricTruckee.com & TruckeeThursdays.com

Historic Downtown Truckee Walking Map Brochure: distribution throughout North Lake Tahoe, South Lake Tahoe, and Reno/Carson City

Variety of printed materials: Community Page in Moonshine Ink, flyers and banners

Access to TDMA Social Media (Facebook, Marketing Campaigns, Instagram and Websites).
Beautification
Your contribution to the TDMA helps keep our downtown neighborhood district, clean, well-lit and beautiful!
Downtown year-long and holiday lighting (over $25k per year)

Holiday decorating

Steam cleaning sidewalks, garbage cans and Newspaper racks

Wayfinding signage boards located in four locations downtown

Spring planting and cleaning program
Communication/Advocacy
Talk to us and take action. We value your membership and your opinion!
Attend monthly board meetings to share information relevant to running your business.

Access to staff resources and information. Our staff, Board of Directors and volunteers work to solve the problems that impact your business.

Credibility and Advocacy - TDMA has been advocating for downtown businesses for over forty years and has a strong relationship with the Town of Truckee and Truckee Chamber of Commerce; we work closely with both organizations to benefit the economic vitality of Truckee.

Strength in numbers to protect downtown. Advocacy is a vital role of the organization. By working together and pooling resources, downtown businesses have a stronger voice and ability to influence issues relevant to the success of business in Historic Downtown Truckee. Examples include our participation in collaborating with Town of Truckee on an Event Policy for Downtown; the Downtown Parking Working Group; the Economic Development Committee "Truckee Tomorrow"; the Truckee Chamber Tourism Committee; and any proposed development or capital improvement projects located within the downtown historic district.

Email alerts on topics that arise with possible effects on Historic Downtown Truckee.

Monthly Newsletter to keep you and your employees informed.
Discounts
Tax Deductible Yearly Membership (501c-6 non-profit).

10 % discount on Advertising with Tahoe Weekly.

Edible Reno Tahoe Downtown Truckee Co-op page

Invitation to participate in Art & Soul ArtWalk

Invitation to participate in Festive Fridays Holiday Sip & Shop and Scavenger Hunt

Discount on Truckee Thursdays Booth (non-food vendors)
Current Member List
Alibi Ale Works
Alpine Gold Day Spa
Art Truckee
Aspen Leaf Interiors
Atelier
Bar of America
Bespoke
Best Pies Pizzeria & Restaurant
Bluestone Jewelry & Wine
Bolam Gallery
Burger Me
Cabona's
California 89
Carmel Gallery
Casa Baeza
Cedar House
Clever Minds
Coffee Bar
Cooking Gallery
Cottonwood Restaurant & Bar
Dark Horse
Elevation Hoops
Engel & Volkers
Fifty Fifty Brewing Co
Foot Hills Partners
For Goodness Sake
Gallery 5830'
Gratitutdes Gifts and Home Décor
High Camp Home
Hotel Avery
Jack & Emmy
Jax at the Tracks
Kalifornia Jean Bar
La Galleria
Lorien Powers Studio
MAP
Marilyn's Catwalk
Mark Tanner Construction
Marty's Cafe
Mo Bo Law
Mo, Jo & Zoe
Moody's Bistro, Bar & Beats
Moonshine Ink
Morgan's Lobster Shack
Mountain Arts Collective
Mountain Freak Boutique
Mountain Home Center
Mountain Living Home Consignement
Mountain Lotus Yoga
Nomad Boutique
Old Town Tap
Past Time Club
Philosophy
Pianeta
Plumas Bank
Reliable Property Management
Riverside Studios
Sierra Mountain Mortgage Squeeze In
Sierra Sothebys
Sweets Handmade Candies
Tahoe Dave's
Tahoe Dave's Beach House
Tahoe Oil and Spice
Tahoe Sports Hub
Tahoe Weekly
Tahoe.com
The Station, a Truckee Eatery
Totally Board
Tourist Club
Trokay
Truckee Development Associates
Truckee Donner Chamber Truckee Hotel
Truckee Love
Truckee Variety Store
Uncorked Truckee
Ward-Young Architecture
White Buffalo
Word After Word Books
Your participation as a Member of TDMA allows us to continue these programs that have proved to be successful in bringing your customers to Historic Downtown Truckee. Membership also allows us to research new programs and activities that can be added in the downtown for more visibility throughout Truckee-Tahoe, Reno, the Foothills, Sacramento and beyond.
Let's build our community.
We know that a successful downtown is a result of the relationships and partnerships between all individuals in the community. We look forward to your involvement as we continue to uphold Historic Downtown Truckee's reputation as the "Heart and Soul" of Truckee.